Accessible accommodations
Strandmotel - downstairs (F4)
Balatontourist Camping & Bungalows Füred, Balatonfüred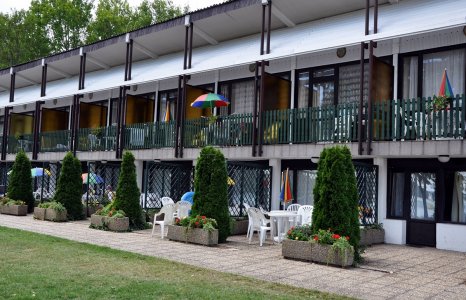 A bedroom, an equipped kitchen, a shower and a toilet can be found in the downstairs apartment. There is a terrace with garden furniture in front of the house. Houses can be occupied from 15:00 on the day of the arrival. You must leave the apartment by 10:00 on the day of departure. Early check-in/Late check-out: In case of earlier arrival, or late check-out, you can use the beach, sanitary...
Area size: 33 m2
Rooms (livingroom+bedrooms): 1
Capacity
Max. persons: 4
Max. cars: 1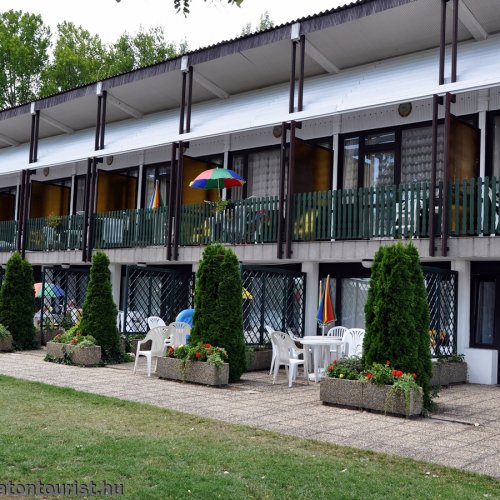 Tents for rent
Balatontourist Camping Napfény, Révfülöp
  There are fully equipped tents for 4 persons standing in the campsite. There is a living area in the tent with kitchen equipment and garden furniture, the other part of the tent is sleeping-cabin.The area of the tent is ca. 25m2, furnished with 4 beds: there is 1 sleeping cabin with a double bed, 1 sleeping cabin with 2 beds in it; this cabin can be separated into 2 parts with 2 extra...
Area size: 25 m2
Capacity
Max. persons: 6
Max. cars: 1