6=7 special offer in Balatontourist Camping NATURIST BERÉNY!
Book your accommodation in Camping NATURIST BERÉNY, and pay for one night less!
6=7 discount from 30th August to 27th September, for pitches, mobile homes, bungalows and Motel rooms: stay for 7 nights and pay only for 6.
Reservations can be made via the website or the campsite's direct email address : bereny@balatontourist.hu.
When booking online, the system automatically calculates the discount.
When calculating the special price, we will discount the price of the cheapest night during your stay.
 The discount is subject to availability, with advance reservation, in the campsites and accommodation types defined above.
The discount can be multiplied, but it cannot be combined with other promotions and discounts!
The promotion is valid for bookings sent after 14th August.
---
Participating campsites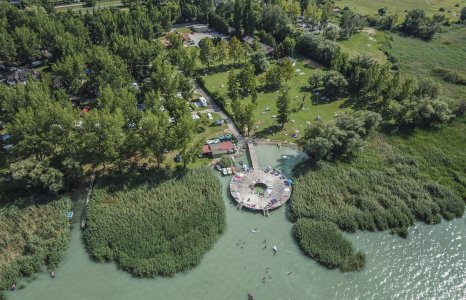 We would like to inform you that in the Balatontourist Berény Naturist Camping we can open the beach for our guests from May 29, due to the renovation works of the beach area and the sunbathing pier. Thank you for your understanding and patience! Location: this is the largest and oldest naturist campsite of Lake Balaton, located directly on the waterfront with a beach surrounded by...
Open: 2020.05.15 - 2020.09.27