5 August 2021 : Camping Day in Camping Füred

Camping Day in Camping FÜRED: Tahiti Day !
05.08.2021.
10:00 - 13:00  Giant wooden toys
10:00 - 10:30  Morning Gymnastics
10:30 - 12:00  Facepainting
14:30 – 17:30 We're flying to Tahiti:
-  Tahitian Dance
-  Tahitian dance education
-  Raffia craft
15:00 - 18:00  Capture the Moment - Photo machine
15:00 - 15:30  Water Aerobic
15:45 - 16:45  Interactive game table
16:30 - 17:30 Volleyball Championship
20:30 – 22:30 Street Ball
 Programs are free for campingguests!
We reserve the right to make changes!

We make photos and videos during the programs for marketing purposes. Participants agree to their use; in case you don't accept, please turn to the animators.
Participation on the programs is at your own risk.
---
Participating campsites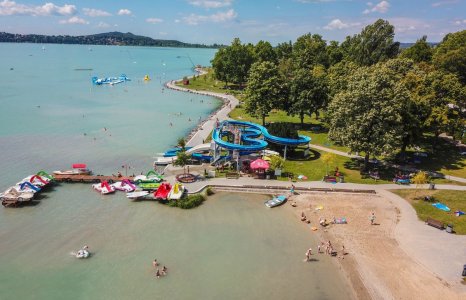 NOVELTY! We would like to inform you that due to the great interest we expand our services in Balatontourist Camping&Bungalows Füred: the dogs are welcome in part of the campsite from 20th June 2020! We indicated this place on the map. You can find more information about this new service here, and if you have questions, do not hesitate to contact the campsite directly via e-mail, phone, or...
Open: 2021.05.07 - 2021.09.26