4 July 2024: Camping Day in Camping Füred

In 2024, Balatontourist campsites will organise again Camping Days when we will take care of your programme from morning to night. Detailed programs later.
---
Participating campsites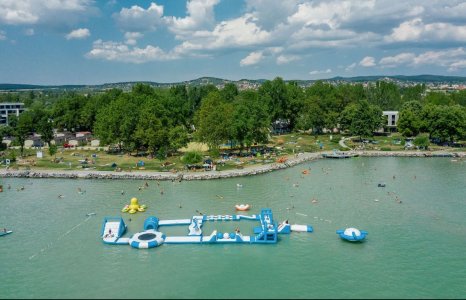 Location: Of the northern shore, the largest campsite is located in Balatonfüred, linked via the promenade to the bustling city center where many programs are available. Services: the campsite has its own beach, a children's pool, a swimming pool available in summer. There is also a water world playground offering great fun for children of all ages. New features include: sun sails, new sun...
Open: 2024.04.26 - 2024.10.06