30 July 2022: Camping Day in Camping Strand-Holiday

Camping Day in Camping STRAND-HOLIDAY: Let's Dance !

31. July. 2021.

10:00 - 11:00  Ballerinas, dancer girls on paper
11:00 – 12:00  Face painting
15:00 - 15:30  Family Competition
15:30 - 17:30 Bouncy Castle
15:30 - 16:30 Table Tennis Championship
16:00 - 17:00 Interactive Game Table
17:00 - 17:30 Rhythm Academy
19:30 - 20:00 Pyjama Party
20:00 - 21:00 BINGO
Programs are free for campingguests!
We reserve the right to make changes!

We make photos and videos during the programs for marketing purposes. Participants agree to their use; in case you don't accept, please turn to the animators.
Participation on the programs is at your own risk.
---
Participating campsites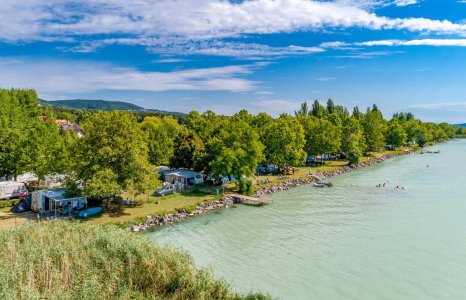 Location: located right next to the beach of the town, in the centre of Balatonakali. Services: the campsite has an extra long beach as well as a hot kitchen buffet and facilities for active recreation: playground, trampoline, table tennis, basketball court, go-kart and bike rental. During the high season, our guests can also participate in animation programs. Accommodation types: in the...
Open: 2022.04.22 - 2022.10.09