ACSI Awards - Balatontourist Camping & Bungalows Füred is the WINNER in category of ''Best Campsite'' in Hungary!
This year, the Dutch camping specialist ACSI presents the ACSI Awards for the first time. Campers from all over Europe could vote for their favorite campsite or motorhome pitch in nine categories.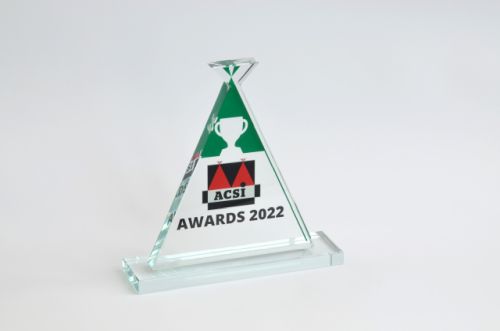 No fewer than 50,000 votes have now been counted and the winners can be announced. Each country had the opportunity to receive an award in eight different categories. A further prize is awarded to the campsite with the highest total number of votes in each country.
Campers from all over Europe were able to cast their votes via the various ACSI websites. Each year, these websites receive 60 million page views and offer their visitors information on around 9,700 campsites. Each country had the opportunity to receive awards in several categories. 
Among the campsites in Hungary, Balatontourist Camping & Bungalows Füred won the award in the "Best Campsite" category. The prestigious recognition is a huge pride for Balatontourist. We will continue to do our utmost to ensure that Europe's campers remain of this opinion for a long time. The foreign countries from wich most guests arrive to us are Germany, Denmark, the Netherlands, the Czech Republic, Poland and Austria. We hope that thanks to the award, more campers will visit this campsite from abroad, and we are pleased that the success of Balatontourist Camping and Bungalows Füred can promote the Balaton region on the continent.
 "The ACSI Award guarantees an unforgettable holiday at the award-winning campsite. After all, it is the campers themselves who cast their votes," explains Ramon Van Reine, CEO of ACSI. On the ACSI websites and apps, visitors can quickly see that this is an award-winning campsite.
Book your holiday in Balatonfüred! :) >>> Balatontourist Camping & Bungalows Füred
Source:
https://www.acsi.eu/de/neuigkeiten/
https://caravaning-institut.de/acsi-awards-2022-camper-waehlen-die-besten-campingplaetze-in-deutschland/