Balatontourist Camping & Bungalows Aranypart: Mobile home
Eurocomfort mobile home
Balatontourist Camping & Bungalows Aranypart, Siófok-Szabadifürdő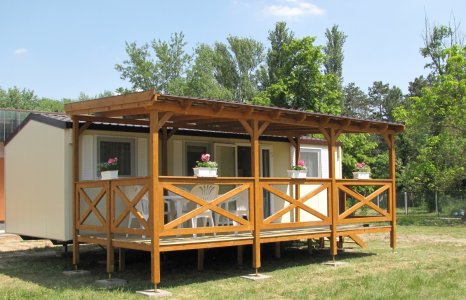 Two small bedrooms, a living room with a couch which can be transformed into a bed for two people, a dining room, a kitchen, a bathroom with a shower and a toilet can be found in the fully furnished and equipped mobile home. There is a covered terrace with garden furniture in front of the house. We recommend this mobile home for max. 4 adults and 2 children or 5 adults. The mobilehomes are...
Area size: 32 m2
Rooms (livingroom+bedrooms): 3
Capacity
Max. persons: 6
Max. cars: 2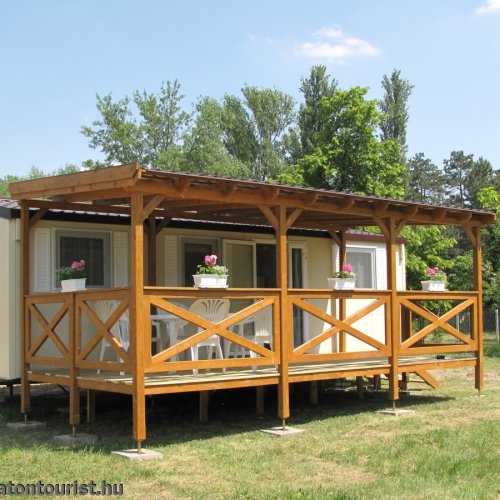 Sun Cool mobile home
Balatontourist Camping & Bungalows Aranypart, Siófok-Szabadifürdő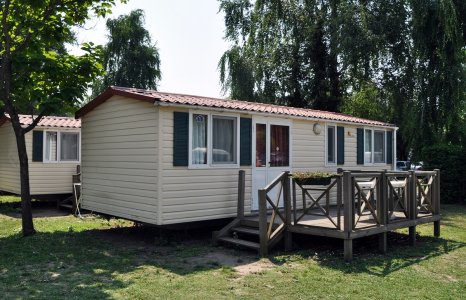 The fully equipped 24 sqm mobile home with AC provides convenient accommodation for 4+2 persons. It consists of one double room, one bedroom 2 single beds, a living area with seating, which can be converted into beds, kitchen, shower, toilet and terrace with garden furniture.
Area size: 24 m2
Rooms (livingroom+bedrooms): 3
Capacity
Max. persons: 6
Max. cars: 2